PsychServices.com
Site Map

2013: The Release of (and reaction to) DSM-5




[ 9/11 - PTSD ]
Children & Violence Trauma - Coping with Disaster
Children and Trauma Children's Reactions to WTC Disaster

[Cyberpsychology]
"Facebook Addiction Disorder"
Case Study Group: 1/2 Decade Report
"Online Therapy" - Online Counselling
Myths and Realities of Online Clinical Work
Online Psychotherapy: Technical Difficulties, Formulations and Processes
The Here and Now of Cyberspace Repression: Anxiety Filter for the Ego

2012 APA Convention Highlights:
Transmedia Storytelling | Opening | Virtual Reality Applications 2012 | DSM5: Q&A | Drew Westen: Dysfunctional Democracy
Howard Gardner: Multiple Intelligences | Zimbardo: Analysis of a TED Event

2011 APA Convention Highlights:
2011: eHealth Odyssey | Googling, Twittering, Poking | Zimbardo: Reflections + Enduring Lessons from 40 Years Ago: Stanford Prison Experiment
Opening | Avatar-based Therapy | Canine Cognition: Chaser | Aaron T. Beck @90 | Cavanagh: Computerized CBT | Seligman: Flourish
PsychTech: Virtual & Augmented Reality | Relationships 3.0 | POKE ME: Social Networks & Kids | Telehealth & Telepsychology Licensure - Barriers and Possible Solutions

2010 APA Convention Highlights:
Online Support Groups & Applications | Evidence & Ethical Practice | Opening Ceremony | Sir Michael Rutter: Resilience
Group Memory | Psychology in the Digital Age | Steven Hayes: What Psychotherapists Have that the World Needs Now

2009 APA Convention Highlights:
Internet Pathways | Opening | Virtual Psychology & Therapy | Q&A with Zimbardo | Seligman: Positive Education
Future of Internet Media | Sex, Love, & Psychology | How Dogs Think

2008 APA Convention Highlights:
Grand Theft Childhood | Opening | Malcolm Gladwell |College Success, Love, Hate, More | My Life With Asperger's
My Space, You Tube, Psychotherapy, Relationships... | Aaron T. Beck - 2008 | The Mind and Brain of Voters

2007 APA Convention Highlights:
Humanizing an Inhumane World | Opening Session | Albert Bandura | Linehan, on Suicide
Psychology's Future | Conversation with Aaron T. Beck - 2007 | Evil, Hate, & Horror

2006 APA Convention Highlights:
Online Psychotherapy & Research | Psychological Vital Signs | Cognitive Therapy
Chaplin | Conversation with Aaron T. Beck | Dr.Phil | 21st Century Ethics | Media: Town Hall '06

2005 APA Convention
Opening Session | Distinguished Elders of Psychotherapy | Legends of Psychology | Online Clinical Work

2003 APA Convention:
Aaron Beck 2003 | Quality of Online Health Info | Sternberg's Vision

2002 APA Convention Articles:
CyberSex & Cyber-Infidelity | Beck & Ellis 2002 | Behavior Therapy | CyberPsychology | E-Ethics

INDEX OF 2001 APA Convention Articles:
Behavioral Telehealth | E-biz of Mental Health | 2001: A Cyberspace Odyssey

"Asynchronously Live from APA 2000: Psychology and Society at Millennium's End"
1999 Report | Y2k Convention: Town Hall Meeting | Beck-Ellis Dialogue | Online Communication and "Therapy"

Children & Violence: Research from psychologists, information for parents, and teaching tools for educators and counselors.




Photography

California
California Index: Big Sur | San Francisco | Alcatraz Prison Tour

Current Events (in images)
George Harrison Tribute
Hillary & Rudy
John Lennon: Imagine
Florida
Florida Index: Sarasota | Sunsets, Wildlife | Emu | Flowers | 'Gators | Muscovy Duck | Parrots


Hawai'ian Islands
Hawai'ian Islands: Big Island: Refuge Kona | Kaua'i |Maui: Haleakala Cows Volcano | Moloka'i

| Oahu : Chinaman's Hat


Netherlands (Holland)
Dutch treats from Amsterdam, Volendam, and the windmills of Zaanse Schans.
Click on windmill to see larger image with description and links to other sights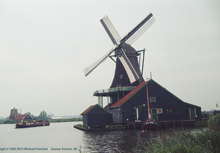 New York, New York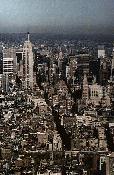 NYC Collection: Central Park Rowboat | Henri Moore | Coney Island | Cows
Digital NYC | Autumn & Winter Scenes : White Christmas in Central Park Sleds in Park

Paris, France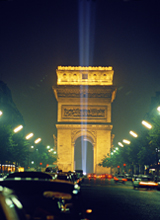 Click Here for Photos of Paris
and
Versailles
Prague (Praha), Czech Republic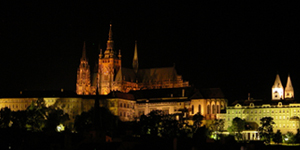 Prague : Angels | Charles Bridge | UFO | Astronomical Clock (Orloj) | Týn Church | Hus Monument | Vltava Views
Hradcany : St.George Basilica | Josefov | Jubilee | Mala Strana : Mala Strana View | Wenceslas Square || Kutna Hora




Spain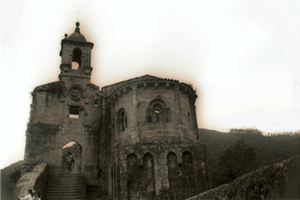 España: Cudillero | Gijón: Tower Door & Bell | Torre de los Hevia | Ode to the Horizon | Cimadevilla
Oviedo: Cathedral Church LaRegenta Prerrománico Sidra Traveler | Pontedeume : Monastery



Turkey: Bodrum, Ephesus, & Istanbul

Internet Fun

Current Events

Digital Art

Entertainment

Food

Humor

Internet/Cyberstuff



New York City

Radio-TV

Search Tools

Teaching Tools

Travel

Words

What else? What's New?? Cool Stuff? More Words? ...like Neat?, or Ego?, or maybe Repression?

Or how about a work in progress ??


Search this site!
---
Photographs herein are Copyright © 1984-2014 Michael Fenichel. All Rights Reserved.
Please write for further information on purchasing or licensing these or other images from the Photography by Fenichel Catalog .



E-Mail Inquiries or Comments
---

Dr. Mike's Homepage Fenichel Archives

Current Topics in Psychology


[Bio] [Millennium Image: Kismet] [Peace Wish, 2001] [New Year's 2003] [2004] [2006] [2007] [2008] [2009] [2010] [2011] | [2012] | [2013-14]

Last Updated: Thursday, 02-Jan-2014 01:56:55 EST

Copyright © 1996-2014 Michael Fenichel